Prima Foods strictly controls all its processes to ensure that the safety and quality of its products conforms to Brazilian and international legislation, guaranteeing that its products meet the needs of all its markets and customers.
All production processes are overseen by a team of Quality Assurance technicians, who monitor and certify procedures, identifying and rectifying potential risks. They work highly committed with the following programs and standards:
Good Manufacturing Practices (GMP);
HACCP (Hazard Analysis and Critical Control Point);
BRC Standards (British Retail Consortium – Category AA – Global Standard Food v.8) – food safety standards established by the Association of British Retailers;
SSOP (Sanitation Standard Operating Procedures);
SISBOV – a set of procedures and controls that permit the tracking of food animals and their meat.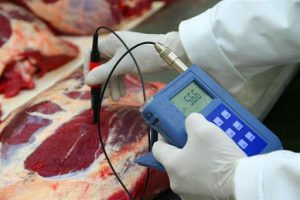 © 2020 – Prima Foods S.A. – Av. Rondon Pacheco, n° 3927 Saraiva, CEP 38.400-015 Uberlândia/MG – phone: +55 34 3221-2700
Privacy Policy